Meet Our Team
Our Team is made up of caring, compassionate and dedicated professionals that are committed to the message of oral health and making our patients feel like they are a part of our family.
Candace, Dental Assistant
"I love being able to make people smile. It can be something as small as a filling, or maybe a bridge to replace a tooth, or dentures to replace several teeth. The end result is always worth it!
The people I work with make this practice really enjoyable. We all work so well together. When a patient is hesitant to come to the dentist, I try to remind them that sooner is better! Don't wait until you are in so much pain you can't stand it. If you are scared, I will gladly hold your hand during the procedure.
One young patient we had was very nervous about getting numb. Dr. R & I were able to administer the injection without him even noticing… the child even asked if we had really done it. When I told him 'yes,' he got the biggest smile on his face! It reminded me we can all overcome fears if we have enough support."
Candace joined our practice in September of 2007 after completing the Dental Assisting II program at AB Tech Community College. Her warm and compassionate approach has been critical to the success of our practice. Candace has accompanied Dr. Rodriguez and other members of the team at various free dental clinics around the area on the weekends in order to serve the community. Candace enjoys spending time with her husband David, her two dogs Maggie and Axel, her family and friends as well as gardening on the family farm and hanging out at the lake.
---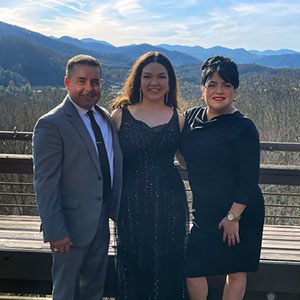 Leyla, Office Coordinator
Meet Leyla. She is a proud wife and mother. Leyla has been with our team since 2015 and continues to be the backbone of the office. She is the one whose vibrant personality greets each patient as they come into our office. No patient has ever made it out of Dr. Rodriguez's office as a stranger after Leyla has gotten to them.
Leyla has worked in dentistry for 10 years. She is originally from Chile. She is well versed on all patient matters and has the ability to make everyone feel like family when they come to their appointment.
---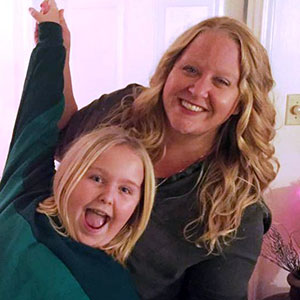 Leslie, Business Manager
Leslie is our newest addition to the office. She has lived in Asheville for the last 10 years with her beautiful daughter. Leslie has a genuine interest in the patients and strives to make their experience an enjoyable one. She works alongside Leyla in the front which makes our front office staff unstoppable.
Leslie grew up in a military family where she moved often. She eventually went to Appalachian State University where she received her bachelor's degree of science. She is newer to the field of dentistry but has worked in the medical field for several years. If you have any questions on your insurance she is the one to talk to.