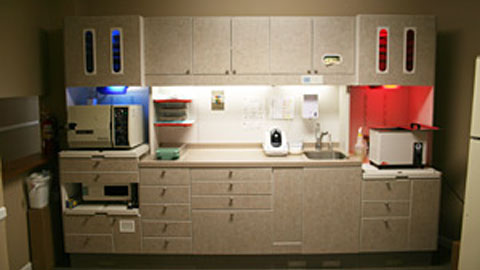 Dental Technology
Dental Technology is an essential part of our practice. The benefit in patient communication and increased efficiency we have achieved through the use of imaging and treatment technologies plays a central role in our approach to caring for our patients.
A few of our favorite dental technologies include:
Digital Xrays
Digital Radiography requires less xray radiation than traditional film and offers the advantage of acquiring digital images and displaying them on a monitor in just seconds. We use imaging software to zoom in and highlight areas of concern and share this information with our patients.
For Your Safety – as an added precaution, we continue to use lead protective aprons and collars to minimize the amount of radiation our patients receive from dental xrays, even though the current standard of care in dentistry does not require it.
Digital xrays completely eliminate chemical fixer and developer solutions needed for traditional film processing (these fluids are considered hazardous waste after they have been used, and require special disposal procedures).
Intraoral Cameras
Digital Photography is an excellent tool to help us review our findings with you in planning your care, as well as in communicating with our dental laboratory regarding design instructions for fabrication of dental crowns, bridges and dentures.
Instrument Sterilization Center
For the safety and protection of our patients, our office is equipped with pressurized steam heat autoclave sterilization systems. Dr. Rodriguez and Team practice strict sterilization and infection control procedures that meet or exceed all guidelines for OSHA, the CDC and the American Dental Association®.