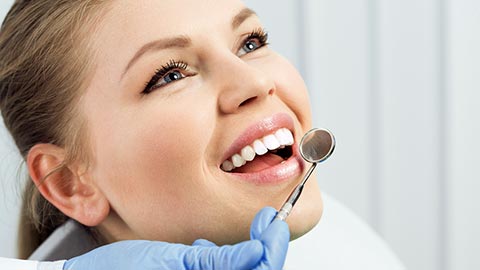 Cosmetic Dentistry
Experience and Attention to Detail. Studies show that having a smile you feel good about can boost your self-confidence, creating positive energy in your career and relationships. From slight, subtle changes to more dramatic makeovers, Dr. Rodriguez applies years of experience and training in cosmetic dentistry techniques with careful planning to create the gorgeous smile that you deserve.
Our Cosmetic Services include:
The Art & Science of Your Smile Makeover
Every smile is unique, and we want to help you create a look that is personalized specifically for YOU. We begin by understanding your goals - what do you like or dislike about your smile? We then create a detailed map to analyze your oral health, including a thorough medical and dental history, study models, bite registration, tooth shade readings, gum measurements, oral exam, digital xrays and photos.
With this information in hand, Dr. Rodriguez will develop recommendations to meet both your cosmetic interests and oral health needs to customize a treatment plan that suits your budget and schedule. After reviewing these with you for your approval, she will carefully craft your restorations with the support of our local dental laboratory to complete your smile transformation.
Today's cosmetic solutions can address nearly any smile challenge, including:
Discolored or stained teeth
Chipped or worn teeth
Slightly rotated or crooked teeth
Abnormally shaped teeth
Unnatural-looking full or partial dentures
Irregular or uneven gum line
Teeth that are shorter than the rest of your other teeth
Gaps between teeth
Aged crown and bridge work with gray metal edges
Missing Teeth
Changing the appearance of your smile is easier than ever before!
Cosmetic dental techniques range from very conservative dental bonding to dramatic complete smile makeovers. It's easy to explore your options! Contact us for a personal consultation with Dr. Rodriguez and learn more about enhancing your smile.