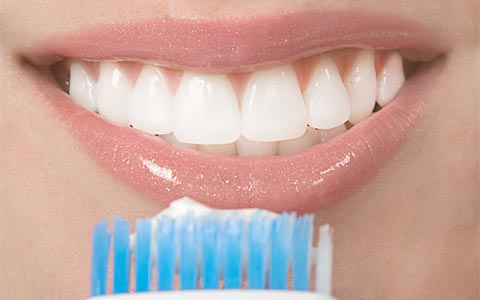 Porcelain Dental Veneers
Porcelain Veneers are thin custom-shaped facings that adhere to teeth to cosmetically enhance their appearance with smooth, highly polished porcelain. Veneers can usually be applied with minimal drilling or tooth preparation.
Because they do not require extensive removal of tooth structure, veneers are often used to make cosmetic changes to otherwise healthy teeth, such as closing gaps, or to restore contour and shape to worn teeth to create a more youthful appearance.
Porcelain Veneers are individually designed for each patient, making it nearly impossible to tell the difference between a veneer and a natural tooth.
Dr. Rodriguez will work closely with you to plan the final result, and often will create a mock up of your smile changes to 'try on' your new veneers to ensure that we meet and exceed your expectations with your new look.
During the design phase, Dr. Rodriguez communicates with our local dental laboratory to customize the shade, translucency and shape for your veneers.
Durable esthetic porcelain is more resistant to staining from beverages such as tea, coffee and wine than your natural teeth, so you always have a bright, beautiful smile!
Schedule a Cosmetic Consultation
Would you like to learn more about what porcelain veneers can do for your smile? We begin with an esthetic smile consultation with Dr. Rodriguez, in which she evaluates the health and appearance of your smile, and asks questions to understand your goals.
We encourage you to bring photos of smiles that you like to this visit so we can help you create your dream smile! Contact Us today to schedule an appointment.