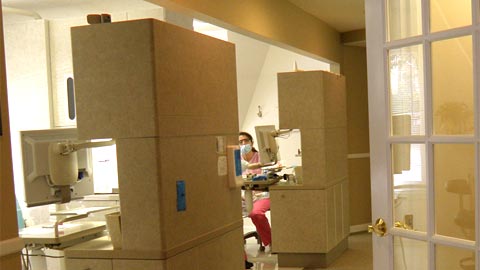 Our Approach
We know that choosing a dentist is an important health care decision, and we sincerely value your trust in us. Each member of our team is committed to offering patient-centered care based on proven technology and attention to detail.
Eco-friendly dental office
Eco-Friendly Office
We believe it is important to do our part in protecting the environment. Conservation measures we have taken include:
Steam under pressure (autoclave) instrument sterilization methods, which do not use harmful chemicals;
Waste filtration systems to allow safe disposal of old mercury fillings and prevent pollution of our water systems;
Digital xray technology which requires less radiation than traditional film and does not require toxic xray developer and fixer chemical disposal into our water supplies;
Recycling of non-patient metals, glass and plastic containers.
Dental Technologies
Staying abreast of current dental technology is important to Dr. Rodriguez; we rely on technology tools such as digital radiography to provide efficient, comfortable care for our patients. Read more about our Dental Technology.
Training & Education
Dr. Rodriguez regularly attends advanced training in all facets of dentistry. She is currently a participant in the Academy of General Dentistry Mastertrack program, a 5-year continuum of advanced dental topics. Read more about Dr. Rodriguez.
Local Specialist & Dental Laboratory Partners
We are fortunate to work with excellent clinical specialists, such as Oral Surgeons, Periodontists, Pediatric Dentists and Endodontists right here in Asheville. We also have the benefit of having the finest dental laboratories in the country here in our great city; we are proud to work with them in the design and fabrication of crowns, bridges and dentures for our patients.