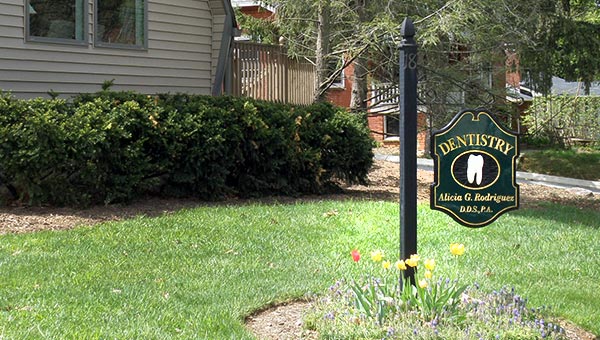 Since 1994, Dr. Alicia Rodriguez and her experienced dental team have been honored to serve the dental needs of families in Asheville, NC and surrounding communities. We treasure friendships that have grown over the years, and we look forward to making new friends every day.
Our goal is to exceed your expectations! Each member of our team is dedicated to creating a pleasant and comfortable dental experience for you and your family.
We offer a full range of dental services for adults and children.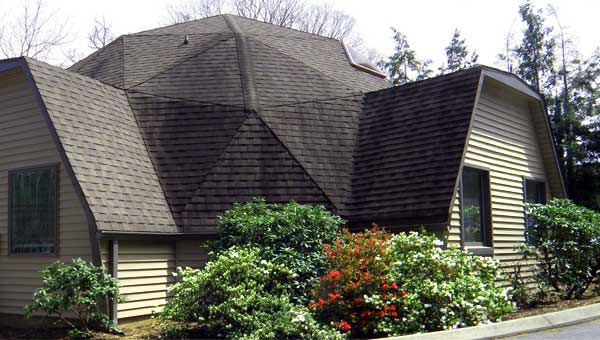 Dr. Rodriguez and team continually learn and implement new technologies and techniques in cosmetic and restorative dentistry. We are committed to providing our patients with up-to-date information about their own dental health, and maintain a constant practice focus on patient education.
Dr. Rodriguez also works very closely with local dental specialists and laboratory partners to ensure that the complete dental needs of you and your family are fully met.
We are an eco-friendly office, and use filtration and xray systems that help protect our environment.
Map & Directions
Our office is located in West Asheville, at the intersection of Patton Avenue (US 19/23) and Johnston Boulevard. Our building is a unique geo-design, and we are easy to find. Drop in or give us a call – we would love to meet you!
"Dr. Rodriguez and her staff have always given exceptionally detailed, professional care. Dr Rodriguez is always willing to go the extra mile to ensure her patients leave with a clean smile. Everyone in the office is very helpful & friendly! I would highly recommend her to anyone. She is completely worth the 2 hour drive from TN!"
— Hope
"Dr. Rodriguez has been my dentist for about 20 years. I travel 2 hours to see her, but it is worth it. She is a perfectionist and I always come away feeling good about my care. As an RN, I am very particular about healthcare. I have never been disappointed at Dr. Rodriguez's office. I highly recommend her!"
— Wendy
"Dr. Rodriguez has been my family's dentist for about 20 years. I have complete trust in her. She has taken very good care of us and I've recommended her to several people, all of whom have been very happy with her as well. She never recommends unnecessary services or pushes the priciest treatments. She truly puts her patients' well-being first. Her office staff are friendly and welcoming and the wait times are always short."
— Josie
"I recommend Dr Rodriguez. She has been my dentist for at least four years and I have only had positive experiences. The staff is very professional and friendly."
— Stephen